Production » Software » ASpectrum for MKSP-01 RADEK
ASpectrum for MKSP-01 RADEK
ASpectrum software intended to control and work with the gamma-ray spectrometer, the MKSP-01 RADEK.
System requirements:

Tablet PC or PDA with the operating system Android 2.2 or later;
5 MB of free space on your PDA;
built-in SD-card to store measurement results.
ASpectrum provides:
- Spectrometer control (start, stop, reading, etc.)
- Image of the measured and saved spectrum
- Calculation of the specific activity of natural radionuclides and uncertanty.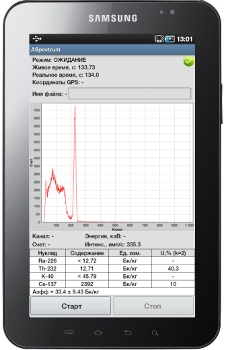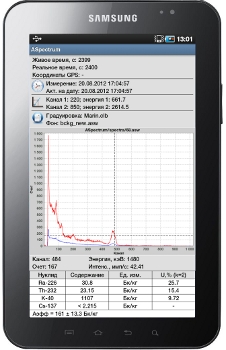 Purchase equipment